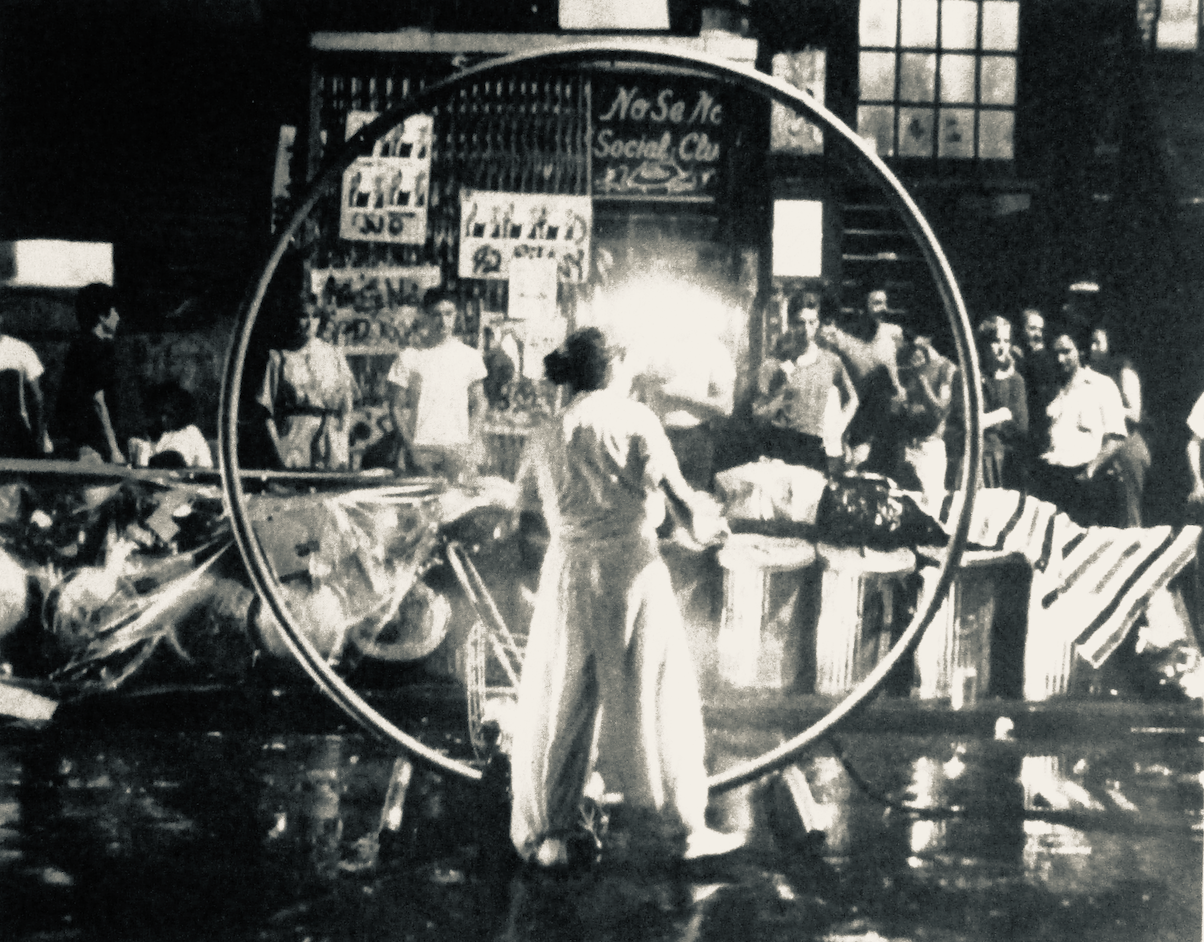 Bruna Esposito
Photographs: TOYO Texts:R.L. Seltman/Arlene Schloss
NOSENO NO SE NO ON ES ON
NO SE NO, 1983-85 HAS BEEN A WILD COUNTRIFIED SOCIAL CLUB, DANCE HOUSE, CABARET, VIDEO LOUNGE, MUSIC SHOWCASE, PERFORMANCE BAR, ART GALLERY AND TOMB.
Quilted Fingers. (My calendar is the memories of ruined love affairs, as man marks his history with wars.)
I'd been in Belise with Big Tit Saint Frances on Cowboy Kelly's fantasy farm raising ants. I had found San Christabol de las Casa in the Chippas. Should of stayed, but...
ON MAY 28, 1983,
I had a dream, planted by Modigliani's grandchild, a bar where old men came to die and the young to fuck and suck the nector of the city. "No Se No."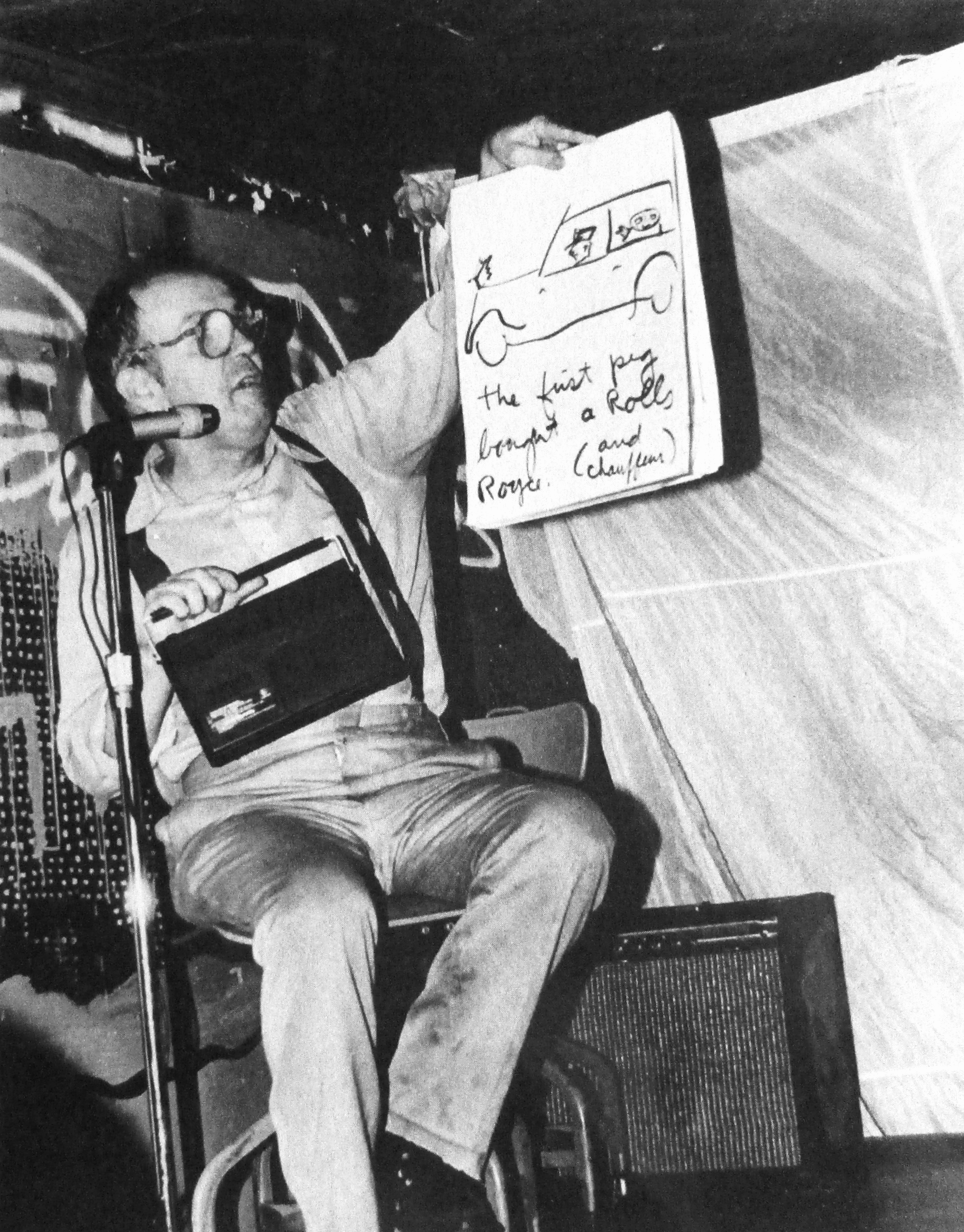 Taylor Meade
ON MAY 28, 1983, NO SE NO OPENED, AND THROUGH SEPT. 4,1983 AT 8:00PM TILL MIDNIGHT, 7 DAYS A WEEK, A SUMMER FULL OF FREE ART EVENTS ENTITLED 99 NIGHTS AT NO SE NO", ROCKED THE HOUSE.... INCLUDED WERE GUEST APPEARANCES BY ARTISTS FROM THE 26 NIGHTS OF PERFORMANCE A-Z. SURPRISE PARTY EVENTS, SPECIAL EFFECTS AND LIVE ENTERTAINMENT.
There on Rivington, Junky's Champs Elysees, was the old social club. A dank basement painted for bags by Latin locals, a vision of Aztec primal decadence. On the floor in the dark, candle in hand, I found the remains of scores yet unpaid, a smashed juke box.
NO SE NO RETAINED ITS CARIBBEAN FLAVOR WITH FULL COLOR ROOF TO FLOOR MURALS, A JUKE BOX AND PERFORMANCE STAGE (THE BAR) SERVING SUDS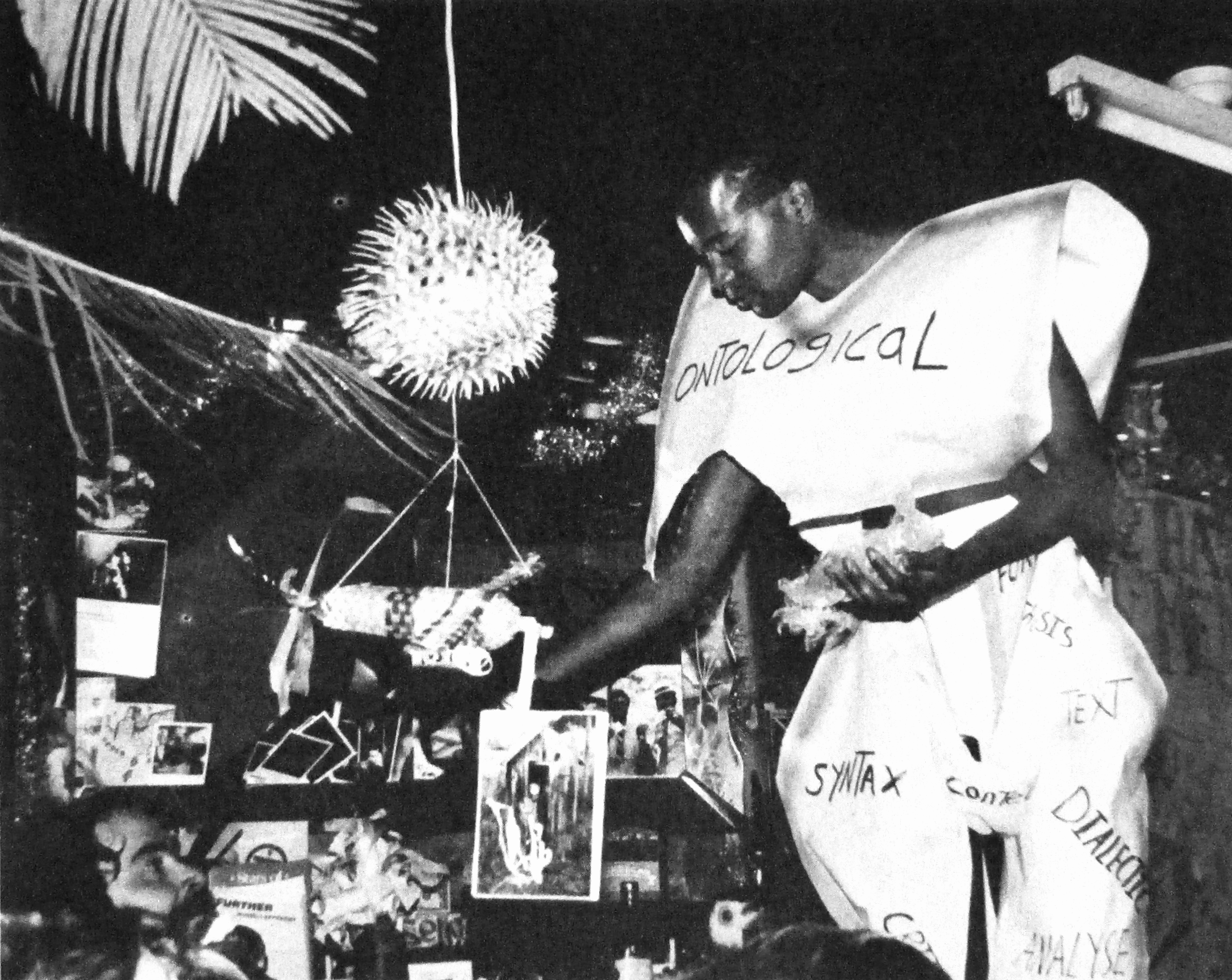 Jack Waters
and the promise of still one more alternative. The previous alternative had been Storefront! Kyong and I, fed by those years at A's and visions of proletariat revenge had set up an outpost. A Mission in Little Italy, where the Daddies wear white ties and the kids still do drugs in the alleys.
So many beautiful aliens looking for green cards, youthful foreigners from fascist families running with what they'd taken from home. We all threw our furniture on the fire. And it was Art.
No arachnids white washed garage for me. Came to A ➤ Z my way through eternity. Another white bread beating his drum. Came to come with the givers. Those of fallen family fortunes, the scented sweat of the downwardly mobile crashing the gates of Hell New York.
SPECIAL EFFECTS AND LIVE ENTERTAINMENT.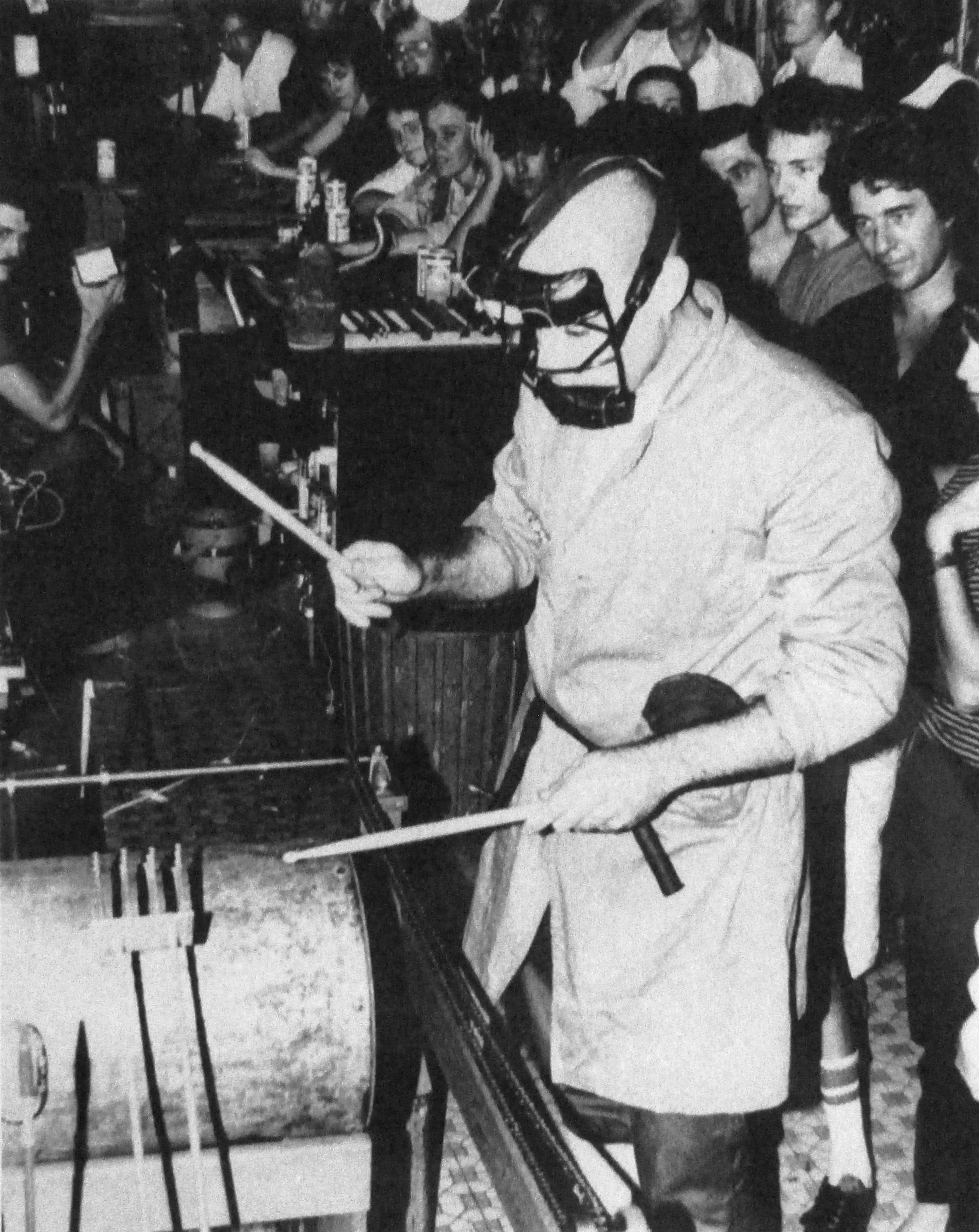 Uri Katzenstein
The blood in the veins of the Chorus line
You missed it, if you were looking at our panties.
NO SE NO WAS Activity Being Changed During Events, Fantasies Gone Haywire Inside Jukebox, Kids Loved Making Nights Of Performances, Quintessentially...
We spent, and toxified our bodies from the poision of the parasites. The lucky ones, left, folded their tents and left for the mountains and sea. I went to work for the White way. To feel the soothing strokes and silver daggers of the middle class again. "NoSeNo" dissipated into black clouds...
I'm now a Pilgrim on Shikoku.
The performers are all in the phone book waiting your Call.